This is a Sponsored post written by me on behalf of FrogTape Brand Painter's Tape for SocialSpark. All opinions are 100% mine.
My daughter has this awesome white desk that she's been using for the past 4 years – recently the chair kicked the bucket (literally – the legs broke in half!) So we knew we needed to replace it. Though we could of just bought a regular desk chair, we wanted to keep it a matching set – so we were on a mission to find a cute sturdy chair to upcycle.
We got a chair from my sister who was replacing her kitchen chairs – it was perfectly sturdy, but really dark, so we decided to lighten it up a bit to match her desk. We bought some paint, some FrogTape and got to work!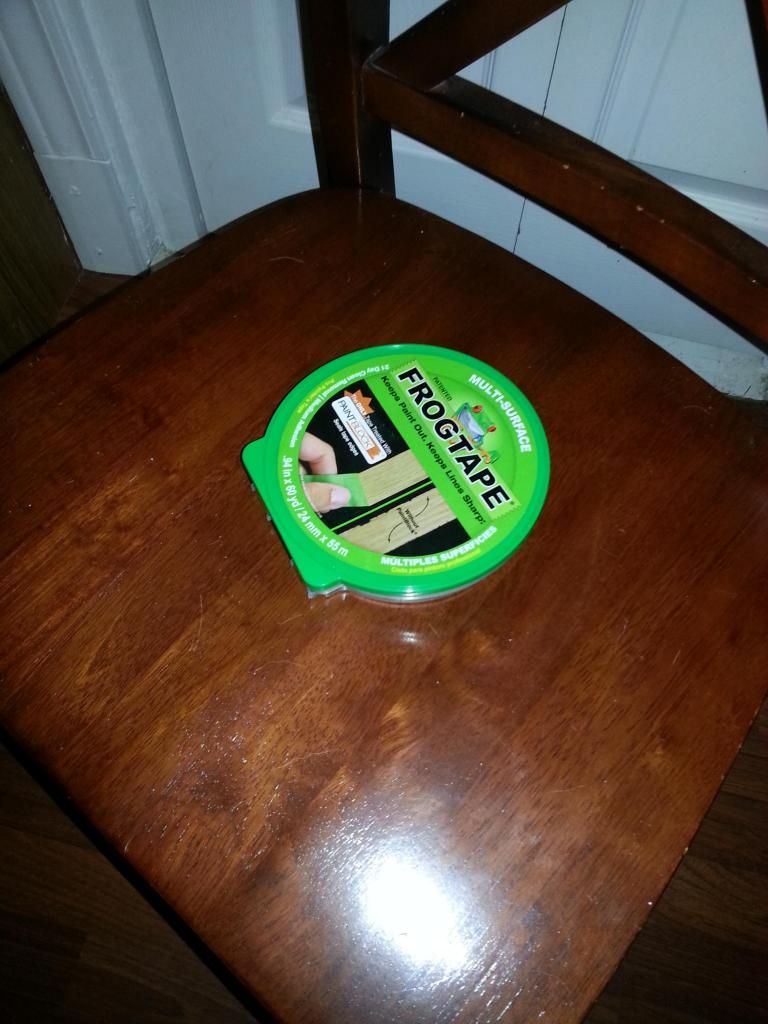 Step 1:
Prep your piece of furniture. You can't just slap on a coat of paint and call it a day. It will peel and chip and it will not last. The first thing I like to do before I paint a piece is to give it a good cleaning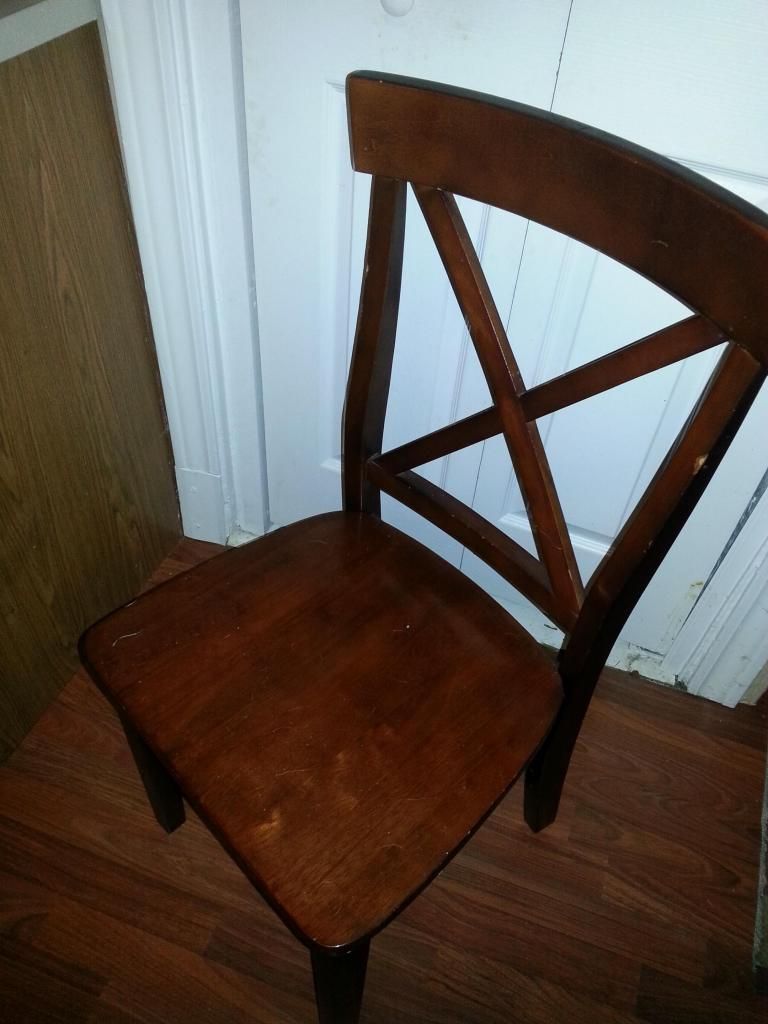 Step 2:
Plan your design; there are many different things you can do, or you can wing it. I recommend figuring out your pattern and measuring the FrogTape
Step 3:
Once you've figured out what design you're going to use, cover the table with FrogTape
®
. If you did a base coat, make sure it's been dry for at least 24 hours and use FrogTape
®
 Delicate Surface.  If it's been dry for more than 3 days (or you didn't use a base coat) use FrogTape Multi Surface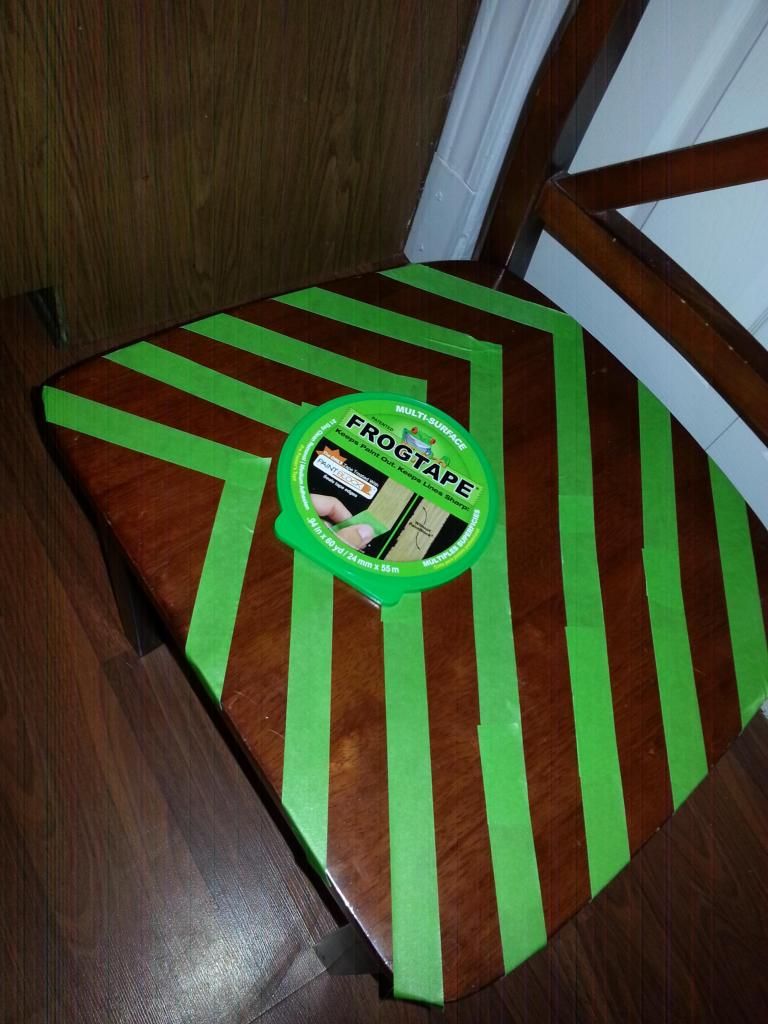 Step 4:
Paint your piece of furniture – just roll or brush the paint across the piece.
Step 5:
Immediately remove the FrogTape. (be VERY careful not to let your hand slip – it can mess up the paint!)
Step 6:
Enjoy your 'new' furniture' piece!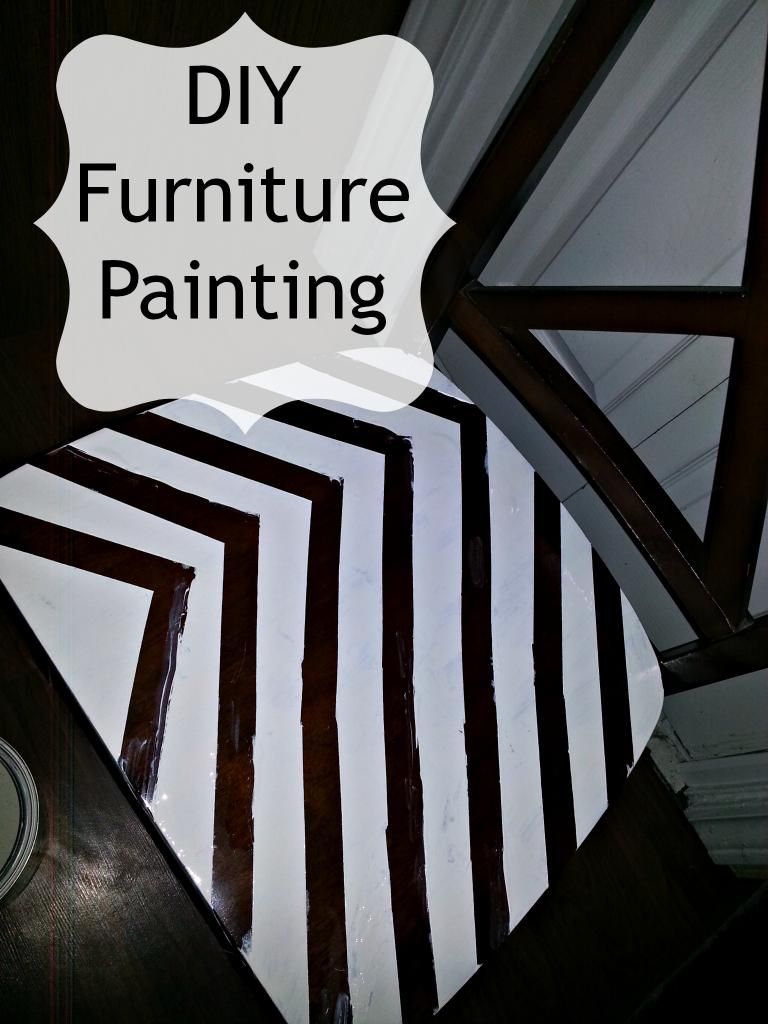 Check out all the great ideas & DIY projects thru FrogTape on 
Twitter
 !