This is a Sponsored post written by me on behalf of LEGO for SocialSpark. All opinions are 100% mine.
You can build anything with LEGOS and do I mean ANYTHING! Even your own family! This Christmas season LEGO has created a great online experience called LEGO Minifigure Family"which gives you the opportunity to create your own LEGO Minifigure holiday card!
You can personalize each family member by selecting their skin tone, facial expressions, and more. You can even set a scene. Once you complete your minifigure family, you can share it on all your social networks to share with your family and friends.
Check out our awesome LEGO Christmas card. My son who is 5 is obsessed with LEGO helped me make ours, and he thought this was the absolute coolest thing EVER! We played around putting cute outfits on everyone, then changed it up to Santa and Elf constumes. We were able to personalize my oldest daughter with glasses, and my youngest daughter with freckles, and even a smirk on my husband's face (looks just like him!)
We've made a couple of these and keep changing the scenery, as well as the people in it. My son has decided he wants to make a birthday invitation from the LEGO Minifigure family site, and I agree it's a great idea.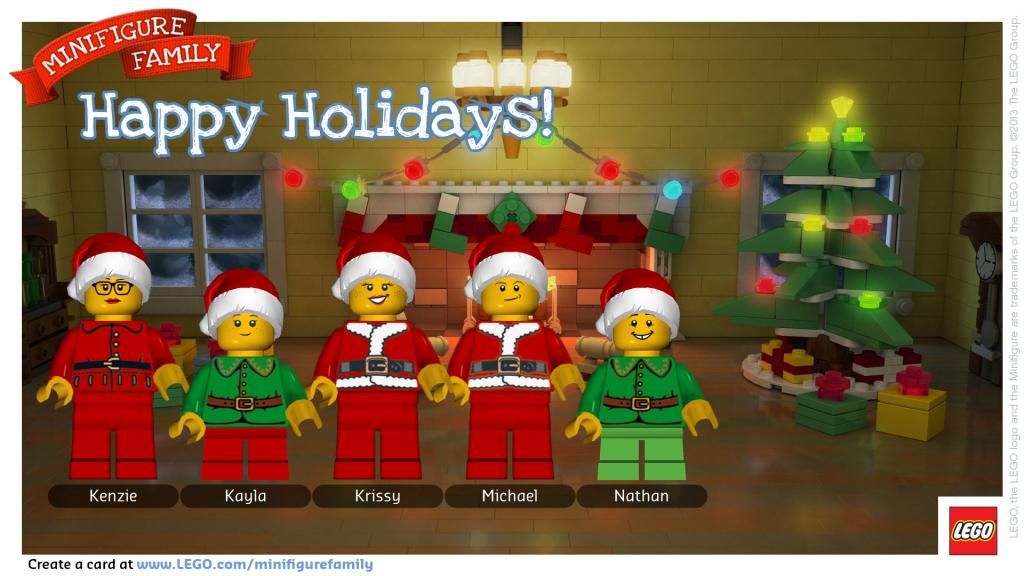 Head on over and make one of your own!